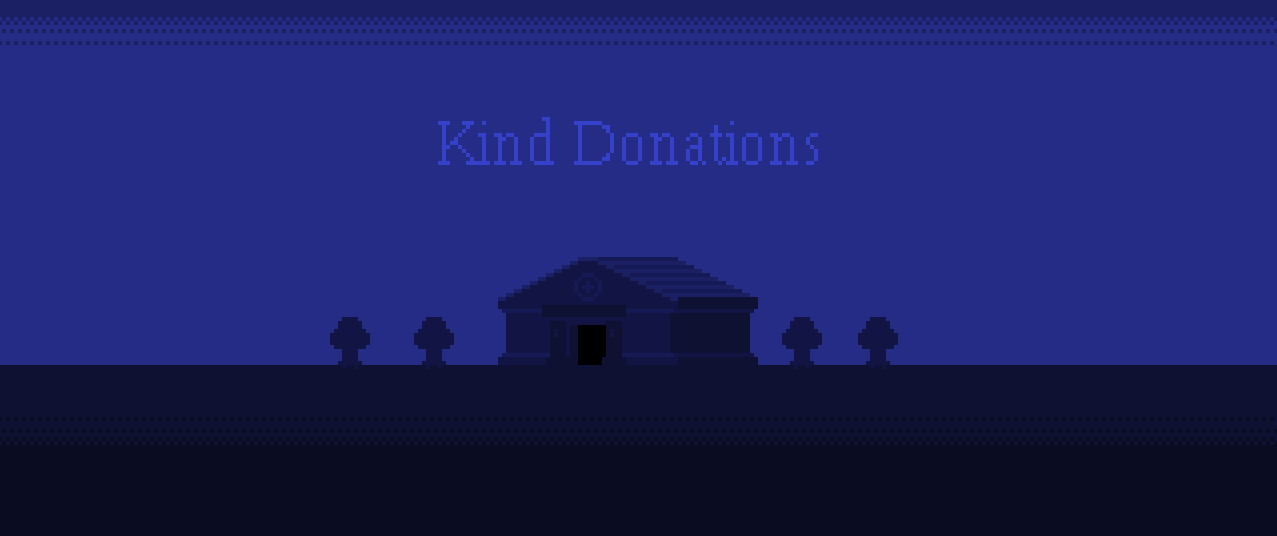 Kind Donations
A downloadable game for Windows
It's a late night at the _____ Museum. The island representative has come in to donate today's haul of insects.
Explore a museum warped by the perspective of its humble curator, burdened with the task of homing his worst nightmare.
LENGTH: 10-15 Minutes

WARNINGS: Blood, Insects, Light Jumpscares
Install instructions
Download .rar archive.
Extract using WinRAR, 7-Zip or another software equivalent.
Run RPG_RT.exe to start the game.
If you have any trouble during the installation phase, try installing the RPG Maker 2003 RTP.